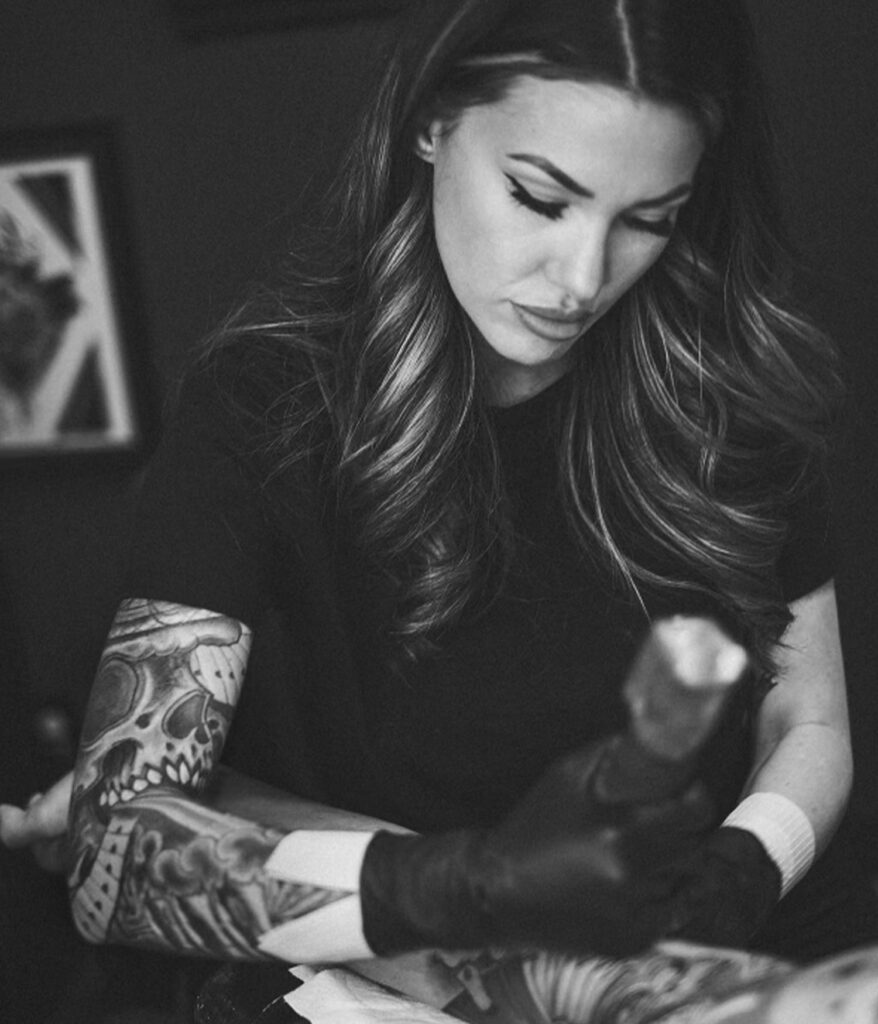 I have been tattooing professionally for over 11 years and my love for my job is endless. While originally an Arizona native, I am still new to the beautiful state of Washington and very excited to experience it all!
Art has been my biggest passion and drive in life through not only tattooing but also painting in several different mediums. Over the years in my career I have worked towards specializing in a Neo-Traditional style of art, utilizing bold line work and saturated color to create high contrast, crisp, long lasting tattoos.
My goal is to work with you on designing a unique piece of art that also compliments and flows with your body. And as an avid outdoorsy person and traveler, I am inspired by all things nature and sculpture related as well as florals, animals etc. but I'm open to any and all creative ideas you throw my way. I primarily book by appointment only, and look forward to your future project!
Outside of work you can often find me being an overly obsessed dog mom to my adorable (and pure perfection in every way) pug, Betty. I also love hiking and traveling all over the world, soaking up beautiful sceneries and architecture. I've gained a big passion as well for scuba and the underwater world. Basically, anywhere you can find cute animals is likely where you will find me, whether that's swimming with sharks or trying to feed my new squirrel friends in my backyard.