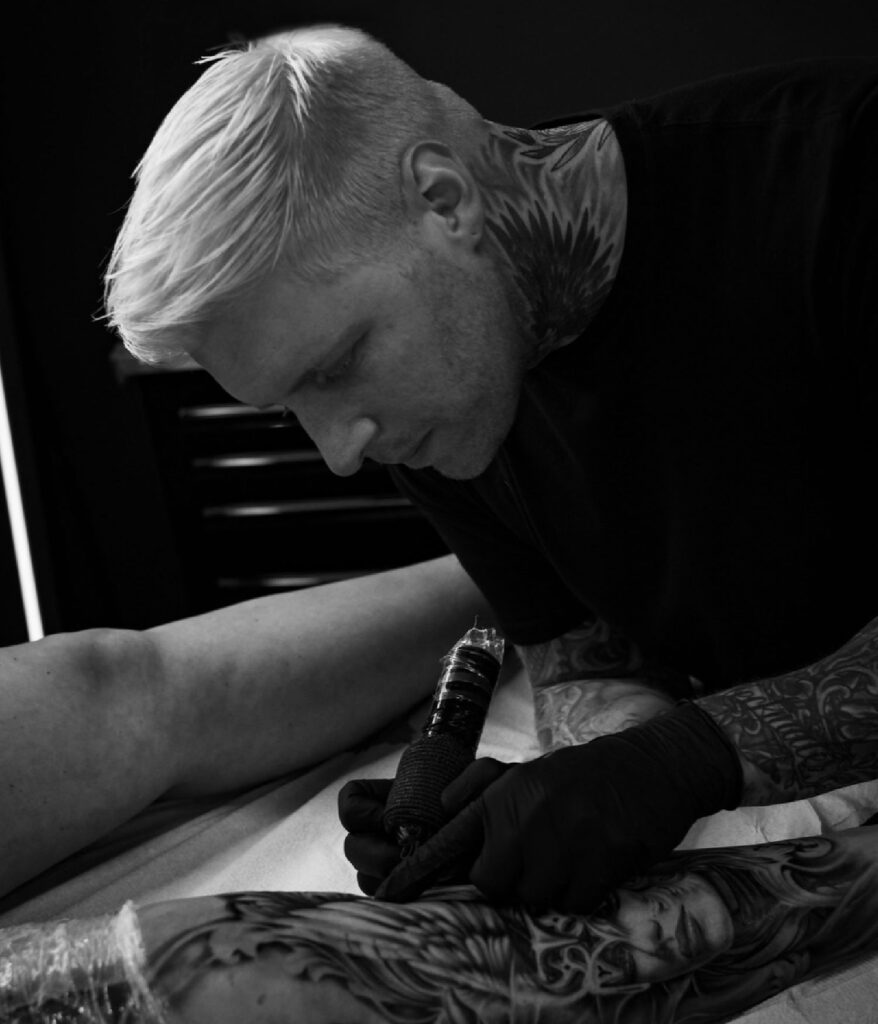 I have been tattooing professionally since 2010, and I love it more the longer I have been doing it. I grew up around the Seattle area, and after several years of moving around for different opportunities in my career, I am finally back home. I love the pacific northwest and everything it has to offer!

I grew up doing all kinds of different art, while I never focused on one specific medium I was always busy creating. After many years of doing all different styles of tattoos, eventually I focused my career on realism. I really enjoy creating tattoos that have that level of detail, but are done in a way that will be long lasting and stand the test of time.

When I am not tattooing, I love to spend time outdoors or traveling. The pacific northwest is always a favorite to go explore, during the winter I am in the mountains snowboarding as often as I can.

I opened Alder and Ash Tattoo in 2022, and it has been one of the best things I have ever accomplished. I am very thankful for all of my clients who make chasing this dream possible, and I am excited to continue grow both as a shop and as an artist.